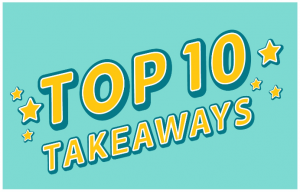 Joanna Cox, General Manager at aimm, opened the event by explaining how TV habits have changed: the days of having only three channels seem a lifetime away now that we're so spoilt for choice. She talked about how the payment methods offered for content consumption need to be as frictionless as possible — more purchases are being made than ever before.
Joanna was joined by EE, BT Sport and Twitter amongst others to talk about the ' Payment Mix for OTT Audiences'.
You can read the full Top 10 List from Fonix's Blog.