The purpose of aimm's Board is to ensure that the trade association achieves its mission and goals. They set the long and short term directions  and ensure that the finances are in good order. Board members are elected from the aimm membership by aimm members.
aimm Board
The Board exists to ensure that the association's members interests are being upheld. The aimm Board is also expected to contribute towards the success of aimm, to act as a conduit to increase membership, prevent loss of membership, participate in initiatives and working groups and share their individual expertise into aimm, to help the Executive and members to gain benefit from their expertise.
Board Elections 2020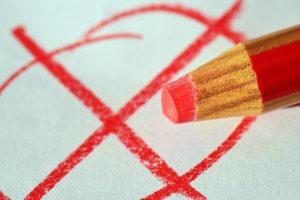 This year's aimm Board elections open on the 3rd February and we have six places available for the Board.  Gold Members are eligible to either nominate themselves, or a colleague (with permission) to sit on the Board. Find out more about the Election process and which Board members have reached the end of their current term, by reading our aimm Board Election process 2020 paper. Board elections are held every year in February/ March with those reaching the end of their tenure retiring from the position, subject to re-application.
The new Board members will commence in their roles on the 1st April.  The Board responsibilities guidance can be found here:  aimm Board responsibilities. You can learn more about our current Board members below.
Are you interested in becoming a member of the aimm Board in the future and want to know more? Read our guide: Being a Board Member
If you want to know more about our current Board members please click on the banner below:

The elected Board members make collective decisions that will affect aimm's direction. No single Board member can influence the direction of aimm without full Board approval.
The aimm Board also recruits relevant expertise to ensure the full breadth of membership interests are represented fairly. These Board members are called co-opted members and they do not have any voting rights.
Board meetings are held quarterly and concentrate on:
Strategic direction and decisions
Giving direction and guidance to the Executives activities
Policy changes
Budget approval and financial governance
Where required, approve membership applications
Set and monitor aimm's annual objectives & KPI's
Where required adjudicate on members' conduct and the aimm Code of Ethics when appropriate
For more information please feel free to contact the aimm Executive. The role of the Board and the elections are in accordance with our Articles of Association.