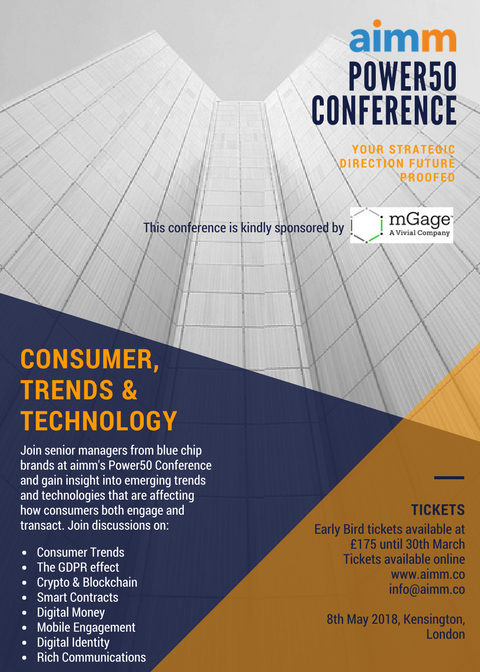 Our Power50 Conference on the 8th May is drawing nearer, but there is still time for aimm Members to save money on their tickets before the 30th March.
The Early Bird discount offers members a saving of £25 per ticket off the standard ticket price. 
Join other blue chip companies to learn more about opportunities around:
Digital Identity
Mobile Engagement
Rich Communication Services
Crypto currencies amongst others
Get your tickets and find the conference sessions information from our pack HERE, which gives an overview of the topics for the day. 
We would like to thank our sponsor mGage for their support of this conference.

We will be announcing our first wave of speakers next week so stay tuned.