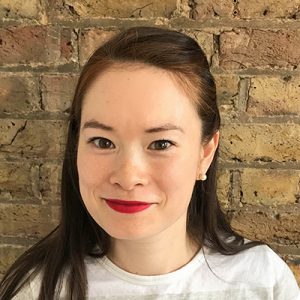 Liz Ayto, Head of Finance of Fonix, has today been announced as one of the top 100 most influential Black, Asian Minority Ethnic (BAME) leaders in the UK tech sector. The list, produced by board appointments firm Inclusive Boards, will be released today at the House of Commons as part of the official launch of the Inclusive Tech Alliance.
The Alliance has been set up in response to new research by Inclusive Boards that will show the sector is significantly lagging behind others on diversity within senior leadership. The founder of the Inclusive Tech Alliance (ITA), Samuel Kasumu, who is also a member of the Prime Minister's Race Disparity Advisory Board said:
"Technology is increasingly playing an important role in driving our economy and there is a great need to ensure that everyone can fully participate in the jobs and opportunities technology brings. Liz Ayto and others featured in this list today are role models that will inspire the next generation, and hopefully help to improve diversity within the sector."
Liz's listing is testament to the fantastic work that she does for Fonix, Grabyo Limited and Grabyo Inc. In particular, her nomination focused upon her role within senior management teams and her invaluable experience and insight when it comes to shaping strategy. Liz also manages other employees in the Fonix and Grabyo finance teams, and has shown impressive leadership and dedication to their personal development.
Liz commented:
"It's a privilege to be recognised for the work that I do for Fonix and Grabyo, and it's also brilliant to be able to represent BAME leaders in tech. Inclusive Boards does such important work to promote diversity in the workplace, and this is can only benefit the technology sector when it comes to attracting the best leaders and creating the fairest working environments."
Those featured in the top 100 include senior leaders from Facebook, LinkedIn, IBM, Twitter and financial services firm EY. Judges include Tim Sawyer CBE (COO, Innovate UK), Sandra Kerr OBE (Race Equality Director, Business in the Community), and Catherine Muirden (Director of HR, Co-Op Foods).