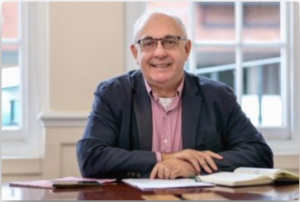 We are very pleased to announce that David Birch will be speaking at our Complementary Payment Mechanics Working Group on the 31st January to chat about Crypto payments.
At this online Working Group we have the exciting opportunity to hear from renowned financial expert David Birch who will be discussing Crypto Payments – the what, when, where & why. He will be give an introduction to crypto payments and the different kinds of digital payments included in this arena, before we open the floor to members with a Q&A session.
David G.W. Birch is a global speaker, published author, thought leader, commentator and board-level advisor on digital financial services.
David has consulted to some of the world's biggest banks, financial services organisations, telecommunications providers and IT companies about the future of electronic transactions of all kinds and speaks at events all around the world. An expert in digital money, digital identity and digital finance with a wide perspective and reasoned foresight, David was named one of the global top 15 favourite sources of business information by Wired magazine, and one of the top ten most influential voices in banking (Financial Brand); created one of the top 25 "must read' financial IT blogs and was found to be one of the top ten Twitter accounts followed by innovators, along with Bill Gates and Richard Branson (PR Daily).
We hope members will be able to join us at our virtual online Working Group next week for this interesting session. If you want to reserve your place please contact the aimm team.