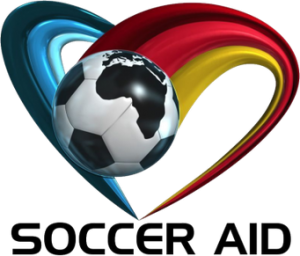 Fonix, the tech company for acquiring and engaging consumers through their mobile phones, has announced today that it will be providing a mobile donation mechanic for Soccer Aid for Unicef, the biennial British charity football match which raises money in aid of UNICEF UK.
The game kicks off at Old Trafford on 10th June, and both the England and World XI teams include a host of impressive celebrities – including Usain Bolt, Sir Mo Farah, Gordon Ramsay, Michael Owen and Jamie Redknapp.
Fonix will be providing a mobile payment mechanic to the charity, allowing viewers to give to the charity via SMS in £10 and for the first time, £20 amounts. Fonix will also be managing Gift Aid donations, by sending reminders to donors to add Gift Aid as well as building a dedicated microsite for them to make a Gift Aid declaration.
The UK government will match every £1 donated by the public through its UK Aid Match scheme, doubling the difference for children in danger around the world.
Fiona Robertson, Head of Charity Projects at ITV said "We chose to work with Fonix on Soccer Aid for Unicef because we know that they have extensive experience running large-scale mobile charity campaigns."
"Mobile billing has been incredibly effective with regards to donating to charity. Consumers clearly like to make payments via SMS, and for Soccer Aid for Unicef it will certainly have a positive impact upon conversions and the overall amount raised."
Stephen George, Business Development Director at Fonix, said "Soccer Aid for Unicef is such a fantastic campaign. We're so pleased to be introducing the £20 price point this year, as it clearly demonstrates that consumers want to give more to charity by mobile. Most importantly, we can't wait to watch the game!"
Suzanne Ryder Richardson, Program Lead at UNICEF UK said "We know the public really get behind Soccer Aid for Unicef and that it's a tremendously popular show, particularly with the fantastic line-up that it has. Encouraging viewers to donate to the charity is easy when there's a frictionless payment mechanic that simply allows them to text to donate – it makes so much difference.
"Equally, the Gift Aid reminders and the landing page for collecting Gift Aid will increase the overall amount donated and this can only be good news for Unicef".
International Development Secretary, Penny Mordaunt, said: "We are excited to be involved once again this year in what promises to be the biggest Soccer Aid for Unicef to date. The UK government will match public donations pound-for-pound, meaning that, together, we can double the difference for children around the world."
The international friendly match will take place at Old Trafford on Sunday 10th June, just four days before the FIFA World Cup in Russia begins. Tickets are on sale now and the game will be broadcast live on ITV. Kick-off is scheduled for 20:00 BST.
Soccer Aid for Unicef is the original England vs. Soccer Aid World XI charity match. It was launched and co-founded in 2006 by Unicef UK Ambassador Robbie Williams and Jonathan Wilkes and has previously featured A-list stars such as Will Ferrell, Woody Harrelson, Mike Myers and Niall Horan, plus footballing royalty including Maradona, ZinedineZidane, Luis Figo and Ronaldinho.
Unicef, the world's leading organisation for children, has joined forces with ITV to make the pro-celebrity football match bigger and better than ever, with more potential to raise money and vital support for children in danger. Soccer Aid for Unicef is produced by Initial, part of Endemol Shine UK, for ITV.
100% of all public donations to Soccer Aid for Unicef will be doubled by the UK government, up to a total of £5 million through its UK Aid Match scheme, and will go towards supporting the vital work protecting children around the world. So far £24 million has already been raised through Soccer Aid over the last 12 years.
Visit socceraid.org.uk to find out more and follow @SoccerAid on Twitter and Instagram, 'Soccer Aid' on Facebook and use the hashtag #SoccerAid for regular player and match updates.