AIME is proud to announce six free one-hour workshops presented by the UK Mobile Network Operators, EE, Vodafone, Three and O2 on Monday 19th January 2015, the opening day of London Mobile Games Week.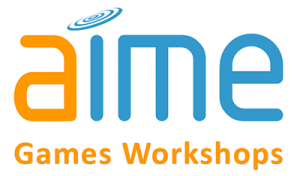 The workshops, which are running every hour from 10:00 to 16:00 will assist apps and game developers to develop monetisation strategies for their future projects that include full population coverage and are virtually device agnostic.
See how other companies introduced 60% revenue uplift virtually overnight and managed to attract new audiences to their product ranges.
There will be an opportunity to quiz the Mobile Network Operators about enabling your specific requirements.
If you are a developer, consultant or decision maker and in or near Shoreditch on 19th January, simply register your interest in one of the Monetising through Charge to Mobile workshops by using our Eventbrite page: https://eventbrite.co.uk/event/15219865026/
London Mobile Games Week is a week long series of industry wide events throughout London for professionals in the tech, creative and entertainment sectors, with a core focus on mobile games.
The purpose of London Mobile Games Week is to drive investment and growth in the mobile games sector, in the UK
All of the events are individually and independently hosted by leading associations, the gaming community and professional events companies.
The events will take place in a diverse range of locations and settings in the UK's capital and range from everything from informal meet-ups and networking activities, to workshops and seminars, to awards ceremonies and full scale conference and exhibitions.
Visit the website for full details:www.mobilegamesweek.london