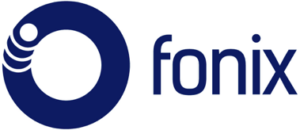 Today, Fonix announced that it will be providing the text donation mechanic for The Prince's Trust Awards. SMS will feature on the awards for the first time in its history. Hosted by Ant & Dec, The Prince's Trust Awards will air today on ITV.
The Awards recognise young people who have succeeded against all the odds, improved their chances in life and had a positive impact on their local community.
Fonix will be working with The Prince's Trust and ITV to provide a text-to-donate platform, enabling donors to send a text message to donate either £10, £20, £30 or £40, all charged to their mobile phone bills.
The Prince's Trust helps young people from disadvantaged communities to get their lives back on track by giving them the confidence and skills to live, learn and earn. Founded by HRH The Prince of Wales in 1976, the charity supports 11 to 30-year-olds across the UK who are unemployed, those struggling at school or at risk of exclusion. Since its inception The Trust has supported more than one million young people in the UK.
Clare Charles, Head of Client Management, said: "At Fonix, we have seen the huge impact of text donations across televised campaigns and are delighted that this will feature on The Prince's Trust Awards show. We're looking forward to seeing the results and the difference it makes to help support young people."
Jessica Mitchell, Individual Supporters Manager for The Princes Trust, said: "Each year, The Prince's Trust Awards allows us to celebrate the achievements and admire the resilience of young people across the UK and internationally. Incorporating fundraising into the show for the very first time is a natural and exciting addition for us. Fonix's experience within the charity sector and continued success with text-to-donate made the partnership an exciting prospect."