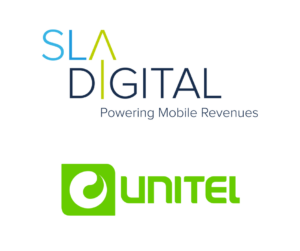 SLA Digital have announced a new partnership with Unitel Group, a Mongolian telecommunications company, with Unitel naming SLA Digital as their managed service provider for carrier billing.
As part of the relationship, SLA Digital will also be able to offer digital content providers access to Unitel's other payment options including IPTV payments, Toki E-Wallet and payments made via U-Point, their points based loyalty program.
Kevin Drayne, CEO at SLA Digital commented: "We are delighted to be working with Unitel to enable seamless and secure payment experiences for their customers through carrier billing. We see this relationship as a real opportunity to bring more to Unitel and their customers, by offering a vast range of digital content and entertainment with new convenient ways to pay."
 The partnership means Unitel will be able to effortlessly introduce new digital content to customers from SLA Digital's expanding client portfolio. Likewise, digital content providers can connect to Unitel's mobile subscribers, and expand into this region, through a simple integration process.
 Kevin continued: "Our direct connection with Unitel Mongolia will allow our existing and new digital content partners to easily connect to the mobile operator and make the most of all the payment options available. We hope that more content and more ways to pay will lead to greater choice and satisfaction for Unitel customers."
 SLA Digital are inviting digital content providers who would like to connect with Unitel Mongolia to get in touch at sla-digital.com/contact