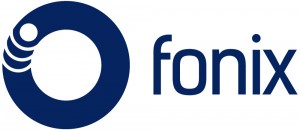 Mobile payments company Fonix has announced that it processed over £9.5m worth of text donations, on live night for the Red Nose Day fundraiser.
The live show took place on 24th March, and the £9.5m processed surpassed the 2015 total and helped contribute to the £19.5m total raised on the night.
This year saw the public dig deep to raise money for those in need across the world. Via text-to-donate, donations were gathered with on-screen promotions in £10 and for the first time, £20 amounts.
 On the night, the £20 price point alone generated a huge £5.4 million in mobile donations, out of the total £9.5 million raised via mobile – this was 57% of the total amount raised by mobile.
Campaign Manager at Comic Relief, Jules Thorne said:
 "Red Nose Day was a record-breaker for us; we saw an increase of almost £4 million of mobile donations from the 2015 campaign. We couldn't have achieved this without Fonix's expertise and our excellent collaborative approach to running the £20 price point.
 "Fonix understands the importance of making donations as simple and effortless as possible, which is why there was such a fantastic result for mobile donations on live night – people love being able to donate from their mobile devices.
 "Most importantly, it's so encouraging that people are clearly willing to give more to charity – the £20 price point raised almost £1.3 million more than the £10 donation option."
Rob Weisz, CEO of Fonix commented:
" It's great to be supporting Comic Relief in powering mobile donations for the third year in a row.  
 "The staggering amount raised really demonstrates the power of mobile in combination with emotive content. There was a peak in the campaign where our platform processed over 18,000 donations, all in the space of a minute. It's a real credit to our great team who really went above and beyond in the months running up to event and on site at the BBC."