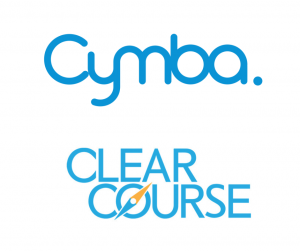 ClearCourse Partnership a group of innovative technology companies providing useful, integrated software solutions, announces a deal to acquire Cymba, a provider of mobile marketing solutions to businesses and charities. The acquisition strengthens ClearCourse's not-for-profit and online payments offering and sees the Company joining the Group's Business Services division.
Founded in 2004, Cymba provides solutions to help leading charities as well as big-name brands connect with their audiences through mobile marketing. The Company offers its clients a wide range of services such as mobile messaging, competitions and mobile donations for the charity sector. As part of the Group, Cymba will benefit from integration with ClearCourse's proprietary payments platform, ClearAccept, and synergies with other brands within the Group's charities offering.
Based in London, Cymba's focussed team of experts services charities and global brands that are recognisable all over the world. The team offers leading systems and bespoke advice, using their extensive industry knowledge to help clients including UNICEF, the RSPCA, Guide Dogs for the Blind Association, the Royal British Legion as well as Coca-Cola drive their mobile marketing campaigns.
Gerry Gualtieri, CEO of ClearCourse, commented: "We are excited to announce our acquisition of Cymba whose team brings a great deal of industry expertise as well as impressive clients to the ClearCourse Group. The deal represents ClearCourse's 10th acquisition in the charity and not-for-profit market and provides further opportunity for collaboration and knowledge sharing across our growing [Business Services] division.
Nevil Coleman, Managing Director of Cymba, said: "Joining the ClearCourse Group is a great opportunity for Cymba, and we're looking forward to working with Gerry and the rest of the team. The expertise and systems that we'll benefit from, such as ClearCourse's payments platform ClearAccept, will help power the next phase of Cymba's growth and development. We're very pleased to help expand ClearCourse's footprint in the charities space, and we can't wait to start collaborating with businesses across the Group."