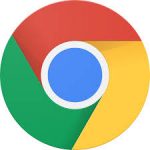 Starting from July Chrome will now mark all websites that do not display https pages as non secure.
From July with the release of Chrome 68 all those sites who are still on http will now display at 'not secure' according to Google. You can read more about this from their blog post here: https://security.googleblog.com/2018/02/a-secure-web-is-here-to-stay.html Following on from this Chrome will also begin to phase out the secure green lock icon, favouring to draw attention to those sites that are not secure instead.
Don't be caught out! It is not too late to get your site secured and get your SSL certificate in place.