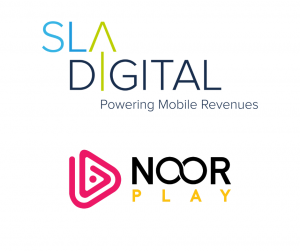 Video-on-demand streaming service Noor Play has connected with SLA Digital to offer Zain Kuwait customers easy access to multi-platform content through simple carrier billing payments.
Noor Play is a subscription service that offers a wide variety of TV shows, movies and more with ad-free content carefully picked and edited to suit all members of the family. With SLA Digital's help Noor Play are expanding their reach in the Middle East by offering accessible-to-all payments via customers' mobile phone bills or prepaid credit.
Ahmad Al-Qarawi, CEO at Noor Play commented: "Carrier billing is ideal for customers in the Middle East as it is a very accessible way to pay in this market. We want our subscribers to have a seamless viewing experience so it is important to make payments as convenient as possible – by partnering with SLA Digital we have been able to achieve just that."
Kevin Drayne, CEO at SLA Digital said: "Noor Play is a fantastic entertainment service and we can see it being hugely popular with customers of Zain Kuwait, not to mention our other mobile operator clients. Expanding our partnerships with digital merchants and bringing new services on board is a key focus for us and we are delighted to connect with Noor Play to offer them opportunities to acquire more customers through carrier billing."
Mobile operators interested in discussing opportunities to connect with Noor Play through carrier billing should contact the team at SLA Digital directly.