We're pleased to announce our successful candidates for this years aimm Board
This years Board Elections closed at the beginning of March and we are very pleased that all the Board members who had reached their term re-applied for their seats to continue the great work they have been doing for the last couple of years, and we are very happy to have them stay on.
This year we are also joined by a new Board member from Cymba and we very much looking forward to working with Steve over the next two years.
You can find out more about our Board, and their manifestos on our Board page of our website: https://aimm.co/about/who-we-are/aimm-executive-board/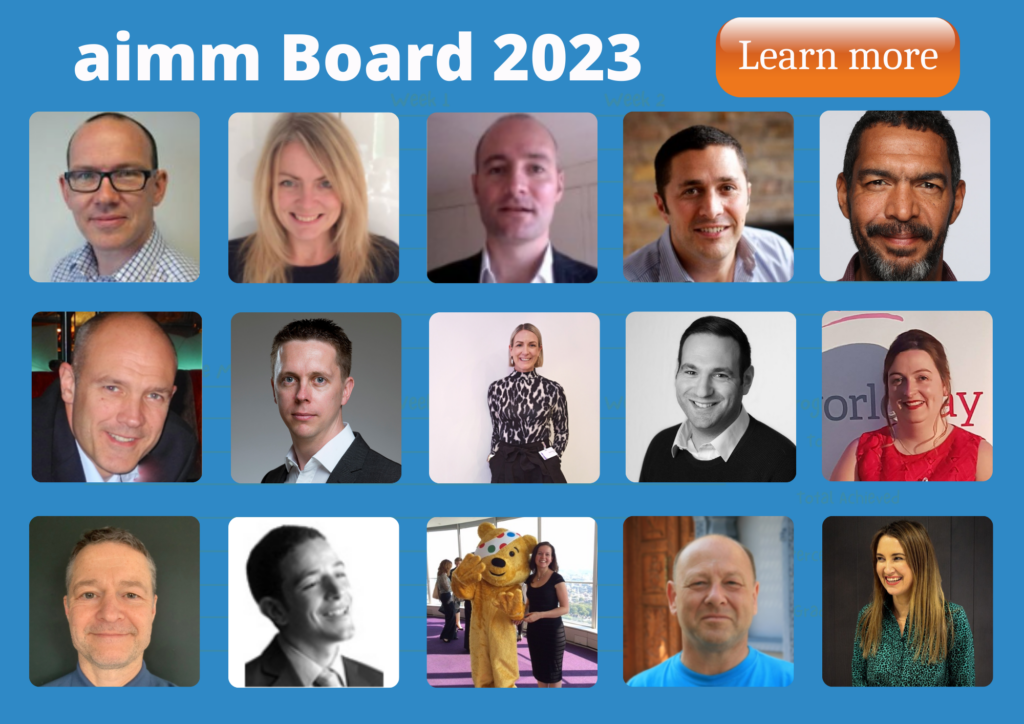 The Board exists to ensure that the association's members interests are being upheld. The aimm Board is also expected to contribute towards the success of aimm, to act as a conduit to increase membership, prevent loss of membership, participate in initiatives and working groups and share their individual expertise into aimm, to help the Executive and members to gain benefit from their expertise.