Neil Johnson – Director and Chairman of aimm,  and Co-Founder of Satchel Messaging Ltd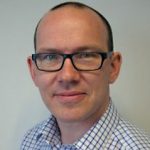 Neil is a highly commercial digital executive specialising in product development, sales and marketing and has established a strong record of success in driving revenue and usage while optimising customer engagement to maximise ROI.
Neil is a seasoned management professional with board level influence and a consumer-centred approach, experienced operationally in the innovation, launch, sales and marketing of new iOS and Android tablet and smartphone technologies solutions and in identifying and capitalising on new business opportunities. Neil recently achieved a £4m+ revenue digital business growth in just two years, from a starting point of zero, attracting 50,000+ subscribers in the same time frame by capitalising on new technologies, championing the innovation of new apps and leading targeted marketing and promotional initiatives.
Joanna Cox – General Manager –  aimm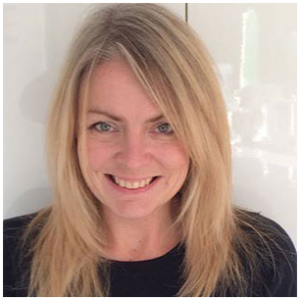 Joanna joined aimm in 2018 to be the new face of the association, and has a wealth of experience in our industry. Joanna has previously worked in several companies in the interactive sector, heading up client services at both Telecom Express and Spoke Interactive and also with Channel 5, controlling both the commercial partnerships and interactive services divisions. This included management of Big Brother PRS, social media and App voting. This experience of managing audience interaction means that she has a deep understanding of the opportunities and the challenges that this industry faces.
aimm's remit is to create the conditions for growth in micropayments and to support its diverse member base by protecting the regulatory environment in which they operate and continue to strive to create new opportunities for the industries in which we work.
Toby Padgham – Executive Director –  aimm

Toby is director and co-founder of MCP Insight Ltd, a company specialising in advertising monitoring, compliance and fraud management. He has over 20 years' experience working in the interactive media and mobile billing Industry. Having founded the Industry trade organisation aimm in 2007, Toby has worked closely with mobile network operators, service partners, content promoters and media to drive numerous market growth initiatives and to ensure consistent Industry representation to regulators, government and Industry stakeholders.
Prior to setting up aimm Toby was co-owner/MD of the media business World Telemedia, co-founded a directory enquiries business UKDA and launched the european online trade organisation NOC and the International Telemedia Association.  Toby remains co-founder/director of MCP Insight, director at AIMM, a partner in UKDA and owns the consultancy business 49DS Ltd.
Rob Weisz – CEO –  Fonix & Vice Chair of the aimm Board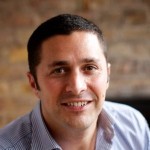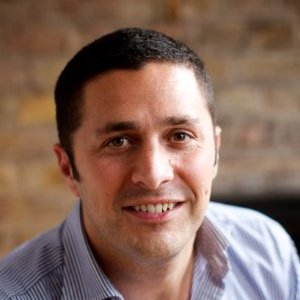 Working for businesses such as Thus, Redstone, O2 & Mobile Interactive Group and now the CEO of Fonix, Rob has over 17 years' experience overseeing some of the largest interactive messaging and mobile payment campaigns in the UK across Media, Telecoms and Technology sectors.
Having been an active aimm Board member for the past 6 years and Vice Chairman for the last 4 years, Rob has been very involved in guiding, advising and shaping the industry through the value chain across all the sectors and industries that aimm represents.
Rob is the current Chair of the Charities Working Group having supported the organisation driving Gift Aid declarations and general service optimisation which has allowed the Charity industry become the fastest growth area for mobile billing in the UK. Rob hopes to continue to drive consumer confidence and drive innovation through aimm for the mobile and telecoms payments markets.
Alan Partington – Compliance Manager  – Telecom2

Alan has a broad church knowledge of the Telecoms Industry. At Telecom2, Alan deals mainly with contract, legal and regulatory matters but still becomes involved with AIT when necessary. Other CPs often seek Alan's advice. Alan has been a member of the aimm Board representing the voice sector for some years. Previously he worked for BT for 40 years in a variety of roles, mostly in wholesale and for the last 10 years developed and managed the AIT process, dealing with most of the network operators and organisations such as OFCOM, PSA, LEAs and TUFF and won awards for his work.
Telecom2, who are a voice network carrier with offices in London and Spain. Through the group of companies our focus is to at the forefront of technology, specialising in VoIP B2B and call centre solutions. T2 also specialise in micro payments across mobile, card services and age verification.
Eric Feltin – Operations Director & Vice Chair of aimm Board – Safari Mobile (UK) Ltd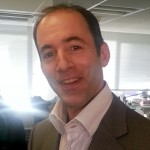 Eric is co-founder of Safari Mobile and has been working in the UK PRS industry since 2001.  Safari Mobile is a L2 merchant and an L1 sub-aggregator for a broad range of consumer PRS services – both in the UK and internationally. Eric is also founder and COO of Atlas Mobile, an online marketing company, selling digital, physical, and financial products and services worldwide. He has worked in premium-rate for nearly 19 years, been on the aimm Board for nearly 5 years (4 years as Vice Chair), and been on the PSA Industry Liaison Panel (ILP) for over 3 years. 
Outside of premium-rate, Eric is also Chair of a substance misuse charity, Blenheim CDP, which has played a key role setting the UK's drug and alcohol strategies.  In April Blenheim CDP will merge with Humankind. At which point, Eric will be Vice Chair of a nearly £50m combined charity, providing safe homes, health provision and services. Eric has a first from MIT and a patent in peer-to-peer computing.
Kevin is CEO of Dynamic Mobile Billing, a global technology provider of multi-channel engagement and payment solutions with offices in 10 countries, operations in over 27 countries and a turnover in excess of £90million. He has been working in the telco and technology markets since 1995, during which time he has held senior telecommunications positions with Orange, Vodafone and Talk Talk Business; whilst 10 years have been dedicated to DMB.
As a member of Dynamic Mobile Billing's senior management team, he has an innate passion for his work and understanding key business drivers to continuously deliver compelling technological, interactive and payments solutions for global clients.
Abi Hillman – Head of Operations – ITV
As Head of Operations at ITV, I have been responsible for overseeing a wide range of interactive campaigns across all of ITV's programmes. I have contributed to the launch of new digital platforms including our ITV competitions portal and new voting apps which has increased our reach to customers, giving them more ways to interact with us. I have over 10 years' experience at TV broadcasters, where I have worked with a broad range of Telecoms and Mobile suppliers across hundreds of paid and free competitions and votes. I have also managed multiple high profile broadcast charity campaigns on ITV such as Soccer Aid and Text Santa.
In this role I have been responsible for developing industry-leading processes for managing these broadcast campaigns and I have set up a customer care team to manage interactive queries. My team has helped ITV to lead the field in voting apps which have increased our reach to viewers, giving a wider and younger audience more ways to interact with ITV, and our partner brands more ways to reach them.
I am Chair of the ISEE Working Group that seeks to improve education for consumers on mobile and subscription services and help promote the positive news stories from across the industry.
Oli brings with him more than 17 years Telecoms industry experience having worked closely with a variety of mobile network operators, handset manufacturers, content suppliers and brands globally, most recently as Head of Payments at Tap2Bill, a group company of IMImobile where he has been for the past 10 years. Tap2bill provides a variety of payment solutions to a large base of L2 merchants and brands both directly and through IMIconnect, the core IMImobile platform which enables enterprises to automate omni-channel digital customer communications and interactions.
Oli is also the chair of the AIMM Security Working group and an active participant at industry forums and other AIMM working groups and is passionate about exploring the opportunities for premium billing, multi-channel payment journeys and the use of mobile as the cornerstone to a brands digital communications strategy.
Jonny Brown – Director – SB7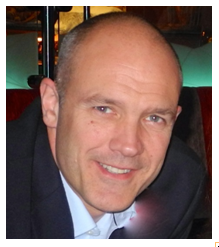 Jonny is a director and co-founder of SB7 Mobile Ltd, a Level 2 provider specialising in the creation and monetisation of content services and apps using targeted mobile marketing campaigns. He has over 25 years' experience in the industry across voice, text and carrier billing solutions, working on diverse promotions with print, broadcast and online advertising partners in a number of international markets, including Latin America where Jonny lived for a number of years.
Jonny contributes regularly to industry forums and AIMM working groups including becoming a collaborator on the Customer Service Best Practice Guide via the ISEE Working Group. Jonny has  been a member of aimm since 2010.
Nick Millward – VP Europe – mGage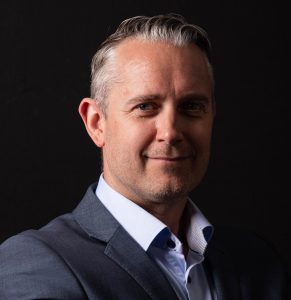 I have more than 23 years total leading European technology businesses and teams across Sales, Marketing, Product and Strategy. My experience spans working as a Grad Trainee at Orange when it first launched to merger with T-Mobile and creation of EE, Vodafone management, Head of Products at Daily Mail/Zoopla and I have worked at a couple of now successful startups (Upstream Systems and Persado). I believe there is opportunity in the market with the emergence of new technologies such as RCS, ABC (Apple Bus Chat) and WhatsApp etc and other billing solutions, and would like to see if we can build something together for the greater good of all businesses in this space.   
Nick Millward oversees commercial, marketing and products across Europe, based in London UK as VP Europe for mGage. He has a strong background in Technology, Product, Sales and Marketing within the digital and mobile ecosystem. Currently active in educating those in the messaging ecosystem about the potential of RCS and other OTT messaging.He has co-founded various small companies working on a global stage.
Claire Taylor – Payments Lead – Telefonica
Claire is the payments Lead for O2 Commerce, leading a team of Digital product managers across a number of payment products, including Premium SMS, Premium Voice, Charge to Mobile and SIP Voice services. With 18 years' experience in the Telecoms industry, 11 years within the fraud arena, managing Payments Fraud, ID fraud and arbitrage and 7 years specifically focused in the Payment ecosystem, Claire has had wide involvement in consumer, partner and merchant opportunities and challenges. The last 4 years have involved the architecting, shaping and continued evolvement of our Charge to Mobile Bad debt solution to ensure O2 can optimise the commercial opportunity, for all in the value chain.
Claire has led numerous project delivery's for O2: iTunes App store launch on Charge to Mobile, applying Machine Learning capability to their real-time payments bad debt solution, innovative consumer Charge to Mobile campaigns and championing the business to support regulatory change. Passionate about driving consumer awareness and trust in Premium Rate Services and supporting all industry initiatives that allow us to achieve that. Excited to explore new sector opportunities for all, that will enable the growth of carrier billing.
Caroline Press – Product Manager for Payment Services – Three UK
Caroline is a pro-active, innovative professional with over 20 years' experience in the Telecoms industry.  Throughout her career, she has gained a wealth of knowledge in the fields of SMS, finance and networks. Caroline moved from O2 to Three UK in September 2017 to take on the role of Payment Services Product Manager.  Within this role Caroline is focused on improving processes, account management and compliance for carrier billing. In her current role Caroline has managed to improve customer care reporting, update processes and to actively encourage more dialogue between networks, L1s and merchants in order to achieve the best services for her customers.  Caroline was a key panellist at World Telemedia 2018 discussing the benefits of carrier billing for consumers.
In her spare time, Caroline spends a great deal of time with her 19 year old son, 8 year old twins and her husband in their home town in Buckinghamshire.  In addition, she enjoys the theatre, sewing and applying her creative flair to a number of craft projects.
Chris Newell – CEO – BillMobile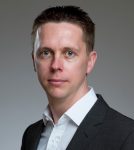 Chris is CEO of BillMobile, which operates several Carrier Billing platforms, including ImpulsePay, Donr and Mobile Refunds. Chris was previously a board member for 4 years, which included being Vice Chair before stepping down in 2017. Chris also chaired the Payforit working group for nearly 5 years.
Chris has a keen interest in carrier billing technology and emerging opportunities. In 2018, he launched Mobile Refunds to enable companies to refund payments direct to a phone bill, quickly and easily, along with expanding Donr to 400+ charity clients.
During his tenure as CEO of ImpulsePay, Chris led the industry through many of the early iterations of Payforit. This experience has given him extensive knowledge of the MNOs, the PSA, the audit companies and other regulators such as the FCA, ICO and ASA.
Joel Stern – Head of Enterprise – Global (co-opted)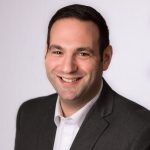 As Head of Enterprise at Global, Joel is responsible for all B2C retail activity including Premium Rate and Micro-Payments. Having built Global's Premium Rate business from the ground up, he has a deep understanding of how the industry works, the necessary compliance and, perhaps most importantly, what drives audience engagement.
Additionally, Joel has played an active role in developing the phone-paid revenue for Global's Make Some Noise charity, including the roll-out of the highly successful 'text-to-win-and-donate' competition mechanics. Joel has over 10 years experience in the industry, having previously worked at DMGT, overseeing all telephony activity as well as mobile product development. Joel is Chair of aimm's Broadcaster working group.
Alex Haffner – Partner and Head of Regulatory & Competition – Fladgate LLP (co-opted)

Alex is a Partner at Fladgate law firm, based in London, where he heads their Regulatory and Competition Law team. He specialises in commercial, competition and regulatory matters affecting the mobile sector, having acted for many companies across the supply chain on their interaction with the regulatory authorities and on their day-to-day commercial agreements. Alex also has expertise in the evolution of financially regulated micropayment services, such as eMoney and Payment Services. His work has taken him to many different geographies, including Europe, Asia, Africa and North America.
Previously a regulatory adviser to the Mobile Entertainment Forum, Alex joined the board of aimm in 2014 and seeks to act as an independent voice, representing the whole industry as opposed to one particular interest group.
Kerry Howard – Head of Operations – BBC Children in Need (co-opted)

Kerry is Head of Operations for BBC Children in Need. As well as the management of the Charity's CRM and Supporter Care Teams, Kerry takes responsibility for the set-up and delivery of the Charity's range of donation mechanics which support the annual BBC Children in Need Appeal show and supporting campaign. Text donations have formed a crucial part in this offering alongside the famous telethon for many years.
Text donations are an increasingly popular way for BBC Children in Need's supporters to engage with the charity, and having worked closely with providers to act upon this developing trend, Kerry was proud to ensure that BBC Children in Need were the pioneers for both the £20 text donation tariff in 2016 and then the £30 text donation tariff in 2018 to maximise the potential of text. Kerry has been with BBC Children in Need for over 10 years having initially worked in the grant-making side of the charity and so has a holistic understanding of this corner of the charity sector.