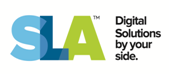 Independent game developer and publisher, Playwing has partnered with SLA Digital to enable direct carrier billing payments for their gaming platform across the Middle East and Asia.
Playwing has launched their service with SLA Digital in Myanmar and Iraq and are planning additional carrier billing rollouts over the next few months.
"Playwing's focus is to make our games available to as many people as possible and carrier billing is key to enabling this. The payment option allows customers to easily access our premium content by using their mobile phone bill." Said Florian Gheorghe, Relations Manager. "We are delighted to have partnered with SLA Digital as they have a wealth of carrier billing experience and key mobile operator connections."
"Direct carrier billing offers gaming companies like Playwing the opportunity to monetise customers through a simple and secure mobile payment channel. We are delighted to have partnered with Playwing as we continue to bring fresh and exciting premium content to Mobile Operator customers."  Commented Ashley O'Kane, Head of Marketing at SLA Digital.
More information:
SLA Digital is an international Digital Services company delivering innovative solutions such as Direct Operator Billing to Mobile Network Operators and Content Partners globally in order to drive additional revenue streams for all participants. SLA's team of experienced mobile specialists operate worldwide serving significant operator and content partners throughout Europe, the Middle East and Asia.
Playwing is owned by the founders of Ubisoft and is dedicated to bringing high-value propositions to gamers, game publishers, phone manufacturers and advertisers.