It's fair to say that interactive mobile services are fast becoming a viable business strategy for many organisations and with the UK mobile market penetration at 92%, it's easy to see why! Customers want immediate access to the information that they are seeking. Failing to offer the right channels to provide real-time interaction will see businesses lose out to those quick to embrace innovative communication technologies.
Oxygen8 Group, headquarters in the UK, is a global provider of integrated voice and mobile solutions in the micro and digital payments market. With annual revenues in excess of £105 million, Oxygen8 is privately owned, profitable and debt free. We offer a value led approach to partnering with clients, in order to maximise their activities and revenues for mutual, sustainable marketplace growth.
As a voice network operator and SMS aggregator, we deliver billing services such as SMS (premium and bulk), MMS, Direct Operator Billing, Voice Short Codes, Premium, Geo and Non-Geo voice number ranges. These are underpinned by our hosted platforms for Voice and IVR services, SMS campaign builders, CRM engagement and optimisation tools offering comprehensive statistics, analysis and MI tools.
Oxygen8's support is delivered through locally based offices around the globe, with operations and offices in the UK, Ireland, South Africa, Kenya, Uganda, US and Canada, Australia, Caribbean (Barbados) and Asia (Singapore).
Oxygen8's Geographic Reach:
VOICE:
– International free phone – 127 countries
– International geographic numbers – 113 countries
– Premium rate numbers – 59 countries
– Universal International free phone – 48 countries
– International Premium Rate Numbers  – 59 billing routes available with accessibility to over 228 networks
– UK Non-geographic Number ranges – accessible from 22 countries
– UK personal numbering – accessible from 22 countries
SMS:
– PSMS – 86 countries
– Bulk SMS – 218 countries
Simplifying Payments…
Our portfolio of payment solutions is easy to integrate into your sales strategy.
Oxygen8PAY, our PCI compliant e-commerce, mobile and IVR card payments solution, offers a range of different payment options using the mobile handset:
– Premium SMS & Voice: a simple way to pay for services and products via the mobile handset, no time consuming registration processes or providing personal card details.
– PayForIt: consumers do not need a credit card or membership with any payment service provider to pay for your digital goods online, making this another easy way to pay for products and services via their mobile phone.
– Online and IVR credit card payments: allows your customers to purchase products and services via your call handling (IVR) and mobile solutions (web). The application talks directly with your customers bank, returning an authorisation code, creating a quick, easy and discreet method of paying for your products.
NEW to our portfolio:
7 digit voice short codes
We have recently added 7 digit voice short codes to our portfolio. 7 digit voice short codes are based on our existing 5 digit short code service with a two number suffix added at the end, we have up to 100 extensions available in the ranges of '00' to '99'.
There are many benefits to using 7 digit voice short codes:
– Create up to 100 individual numbers from a single 5 digit number
– Clear pricing for the consumer
– Easy to use
– Memorable
Changing Consumer Communications…
Our mission is to help businesses create a more direct, personal and meaningful way to connect with customers and our state of the art web based mobile marketing platform Evolve does just that. We want our customers to embrace the power of mobile as a multi-channel tool for communicating directly with consumers, ensuring it is personal and meaningful.
Our platform also allows businesses to create, schedule and send highly-targeted SMS campaigns, as well as the ability to incorporate imagery, video and audio through its HTML5 mobile page builder.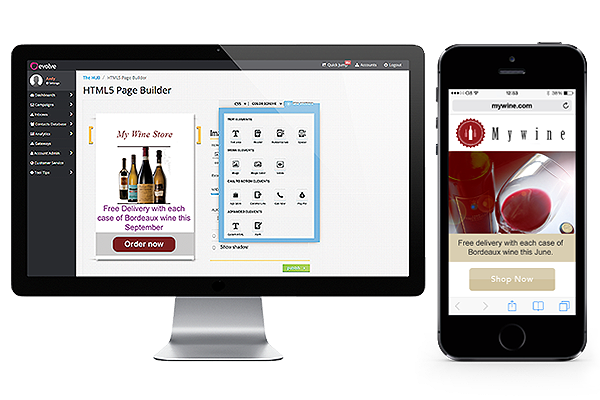 Evolve has the power to close the loop on customer communications, linking into our payment and voice platforms, meaning that customers can react to offers instantaneously.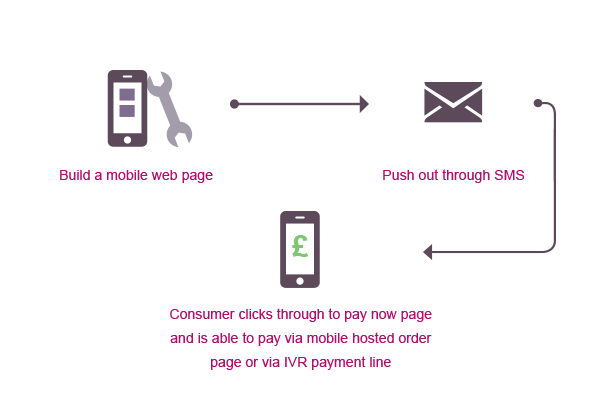 We hold an unrivalled portfolio, providing billing in 110 countries worldwide, offering your business the chance to access billions of potential customers. Our clients trust us to deliver their mobile solutions and handle any and all complexities and processes their individual business has to address to ensure safe and secure mobile payment activities.
To find out more about Oxygen8, why not download one of our brochures, view one of our infographics or watch one of our videos here.
If you would like to arrange a meeting to speak with one of our team then please click here