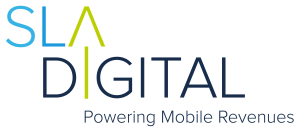 SLA Digital has partnered with Malaysian Mobile Operator U Mobile to bring more digital content to their subscribers through carrier billing.
U Mobile's customers will gain access to new services, with the ability to seamlessly charge purchases directly to their U Mobile phone bill or prepaid credit.
SLA Digital is pleased to add U Mobile as another carrier billing offering for their merchants, in addition to their other mobile operator partners in Malaysia. The announcement means SLA Digital is now in the position to offer merchants greater access to more mobile subscribers in Malaysia, helping them accelerate revenues with a seamless and secure mobile payment option.
Kevin Drayne, CEO at SLA Digital said "We continue to expand our mobile operator connections at SLA Digital throughout Asia and we are very pleased to introduce U Mobile as our latest mobile operator partner in Malaysia. We look forward to helping U Mobile drive new revenues through carrier billing while extending opportunities for global merchants in this region."
SLA Digital will continue to roll out new services with U Mobile through subscriptions, one-off payments and in-app purchases with carrier billing.