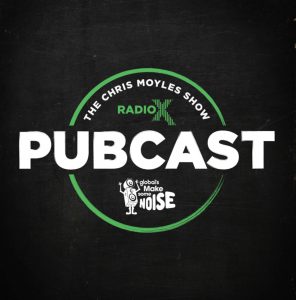 London
1st October
Global, the media & entertainment company, has launched The Chris Moyles Show on Radio X's annual charity 'pubcast' with a delayed donation mechanic.
Once again, The Chris Moyles Show team have recorded their no-holds-barred 'pubcast' – a special edition of their Radio X Show podcast recorded in the pub – featuring guests including Hollywood star Kiefer Sutherland in aid of Global's Make Some Noise charity.
The pubcast, now in its 4th year is available for the first time through SMS interaction by texting a shortcode, to receive a unique link to stream or download the audio content. Powered by Fonix Mobile, a voluntary donation of £5 is then taken from the user, unless they decide to opt out.
This is the first time that content has been delivered using this method which has previously been used to facilitate voluntary donations from competition entries. Global's Enterprise Director, Joel Stern said "We have been looking at how to facilitate the delivery of premium content with a charity element for some time and the delayed donation mechanic ensures the simplest possible user journey, whilst maximising the benefit for Global's Make Some Noise and the small charities that benefit from it."