As a leading mobile compliance and fraud specialist company, MCP Insight continually tests and validates potential issues coming from websites or malicious applications.
MCP have put together their document 'MCP Mobile Malware Update' to reflect on a recent discovery of a malicious application called "Blood Pressure Tracker App".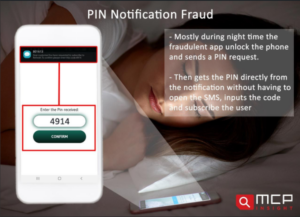 MCP understands the brand damage such fraud does to the mobile payments Industry and we will work with partners to ensure that fraud and the malicious operators perpetrating
fraud, are shut down. MCP work helps mitigate the impact of malicious activity, whilst also showing the importance of anti-fraud solutions and the role they play protecting business and consumers alike.