Enterprises in all industries and across all geographies recognise that mobile communications are dramatically altering how we engage with each other. Mobile is influencing which brands we buy, changing the companies we work for, and further driving the requirement for personalised, relevant customer and employee engagement.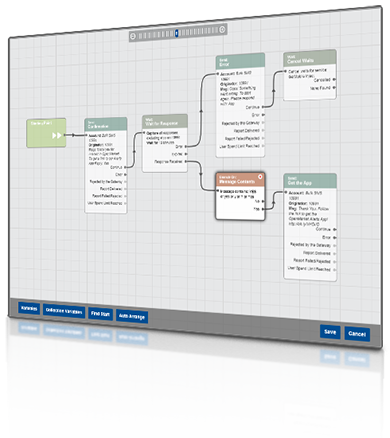 OpenMarket provides a secure and reliable platform for major enterprises to engage their key audiences with a service commitment to back it up. Their market experience and trusted relationships with mobile operators across the globe enable faster time to market, and ongoing delivery and support for your mobile initiatives. In addition, the OpenMarket payments platform offers a low-friction, convenient, safe and dependable way for your customers to pay. Furthermore, the company works closely with AIME and Phonepayplus to ensure that all its payments customers respect the Phonepayplus Code of Practice.
Enterprises choose OpenMarket as their mobile partner for a number of reasons: domain expertise, service flexibility, demonstrated network performance and reliability, global scale and corporate maturity.
Domain Expertise: OpenMarket resolves the complexities and fragmentation of the mobile ecosystem by providing expertise in mobile engagement solutions, regulatory compliance and industry best practices.
•          15 years of industry experience powering thousands of mobile campaigns
•          Award-winning, live 24/7 technical support services, spanning all time zones
Service Flexibility: OpenMarket's portfolio of solutions, flexible Mobile Engagement Platform and professional services allow enterprises to support multiple use cases for customers and employees.
•          APIs and Service Editor support customisation across use cases and enable developers and business users to create and manage mobile programs.
•          Support for smart and interactive messaging across multiple mobile channels, including SMS, MMS, push notifications, payments, email and voice, enabling you to meet business needs
•          The platform's workflow engine manages the heavy lifting, including the service flow logic, the message channels used, inputs from internal and external sources, and message personalisation.
Demonstrated Performance and Reliability: Global enterprises trust OpenMarket with their mobile engagement business because of their scalable and highly reliable platform, industry-leading SLAs and operational expertise.
•          Industry-leading, cloud-based Mobile Engagement Platform allows enterprises to create custom mobile solutions without the need for their own technical infrastructure
•          400+ enterprise customers, including 4 out of the top 10 global brands; ability to reach 3 billion mobile users
•          Flexible, scalable platform architecture, processing over 1 billion messaging interactions per month
•          Demonstrated 99.99% availability using autonomous, geo-redundant systems
Global Scale: A number of the world's largest enterprises choose OpenMarket for their global reach, market leadership, capacity and support, helping them engage with their customers and employees globally.
•          Connectivity to more than 200 countries globally, accessing 3 billion mobile users while processing over 1 billion messaging interactions per month
•          Serving more than 400 enterprises worldwide with an experienced staff of 200
Corporate Maturity: Enterprises partner with OpenMarket for their breadth of solutions, industry expertise, financial stability, mature business practices, data security and privacy policies. All of which help minimise business risk and optimise ROI.
•          15 years of experience delivering mobile engagement solutions across different organisational departments, industries and mobile channels
•          A business of Amdocs (NASDAQ: DOX), a multibillion dollar public company with 250+ service provider customers in 70 countries
•          Mature security and privacy standards including adherence to country-specific regulations, Safe Harbor, PCI and GLBA compliance, and targeting ISO27001 certification
To find out more about OpenMarket visit www.openmarket.com.