London
15:30 - 17:00
This is a members only meeting. Come and find out more about the plans and the progress of our new strategy, have your say in what is important to you, and find out what aimm has been working on, and what is in store. Places are given on a first come first served basis. If you wish to attend please contact aimm to reserve your seat.
View Event
Moorgate, London
17:30 - 22:00

Come and join us in London on the evening of the 29th January for an aimm networking night.
This will be a chance to catch up with colleagues and clients you haven't seen for a while, meet some new faces from across the interactive media industries and create new contacts ready for the new year of business ahead over a drink or two. We have found that networking provides a good way to reach out to people and raise your profile, let others know about the new product or service you are going to be launching in 2019, and create opportunities to collaborate and increase growth for your business. Our networking events are open to anyone who would like to attend, and we find the more the merrier, and the more valuable it is for everyone there. New faces and new businesses mean more opportunities. This evening will start from 17:30 in a beautiful pub a few minutes walk from Moorgate tube, in a room with a private bar for the night. Tickets start from only £29.00 and you can get yours here: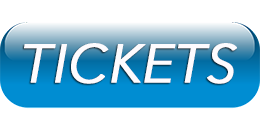 We hope to see you there
View Event
ExCeL, London

Europe's leading marketing event, connecting the most proactive marketing professionals with the tools, techniques and innovations they need to be at the forefront of the ever-evolving world of marketing.
Join thousands of like-minded industry elites on the 27th & 28th March at London's ExCel, for the 2019 instalment of the B2B Marketing Expo, Europe's ultimate marketing event! Featuring the return of our innovative marketing technology zone (MTEX), this is your portal into the future of the marketing industry, whether you're business or consumer focused! Don't just take our word for it...
"If you're in the market for b2b marketers I think you have to be here, because if you're not there's a bit of a question mark of whether you're serious; your competition will most definitely be here." - Raja Saggi, Head of Marketing at Google
1,000 exhibitors...
Network face to face with the world's leading marketing suppliers!
500 seminars...
From Linkedin, Google, Amazon, Microsoft, chiefmartec.com, the DMA and hundreds more!
200 marketing masterclasses...
With
Sleeping Giant Media, Gold Vision, Distract, Sticky Eyes, Klood, Automation Ninjas and Send in Blue
The best part? Tickets are completely free! Head over to the
website
or grab your
FREE ticket
now because this is THE place to be!
Exclusive aimm Member Discount:
As one of our official partners for the 2019 show, we are delighted to announce that we will be offering aimm members a
£50 per sqm discount
to exhibit at the B2B Marketing Expo 2019! Please contact Gavin Harris, Event Director, to book your discounted stand before all allocated spaces are filled: Gavin.Harris@prysmgroup.co.uk // 01872 218007
View Event