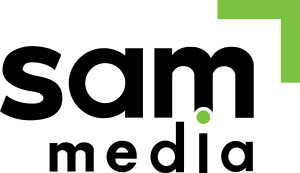 As a leader in innovation, Sam Media makes the next generation of digital content accessible to everyone, on any device. On October the 14th, Sam Media will officially launch it's latest e-learning and entertainment product, XR Academy. The product will be presented during a launch party at World Telemedia in Marbella.
A better learning experience for everyone
XR Academy enables consumers from all age groups to explore a wide range of immersive, high-quality educational content. The product is the result of a diverse team of thinkers, educators, computer scientists, software developers and 3D artists from all over the world, coming together with a shared mission to transform learning experiences with the latest technologies, and to overcome the two main challenges in VR education today: the lack of high-quality content, and the availability of VR headsets.
XR Academy has been designed to be compatible with all types of virtual reality headsets. Even consumers that don't own a VR headset are able to engage with all the content effectively. All they need is a smartphone with internet access.
What is Extended Reality?

​​Extended reality (XR) is referring to all real-and-virtual combined environments and human-machine interactions generated by computer technology and wearables, where the 'X' represents a variable for any current or future spatial computing technologies. E.g. It includes representative forms such as augmented reality, mixed reality and virtual reality and the areas interpolated among them. Its connotation lies in the extension of human experiences, especially relating to the senses of existence (represented by VR) and the acquisition of cognition (represented by AR).
Product features
XR Academy allows consumers to take virtual field trips to a variety of destinations, such as Mount Everest, capital cities around the world, and faraway planets across the universe, all from the comfort and safety of their homes.
Immersive VR platform
360° documentaries
Captivating VR lessons
Engaging Quizzes
Supports all languages
Constantly growing content library
Animation for illustration and engagement purposes
Accessible on mobile and the web
Video: https://www.youtube.com/watch?v=fZ8M2fyCd_s
Corporate website: www.sam-media.com
Linkedin: https://www.linkedin.com/company/sam-media.