Neil Johnson – Director and Chairman of aimm,  and Co-Founder of Satchel Messaging Ltd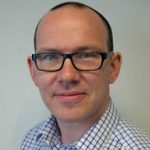 Neil is a highly commercial digital executive specialising in product development, sales and marketing and has established a strong record of success in driving revenue and usage while optimising customer engagement to maximise ROI.
Neil is a seasoned management professional with board level influence and a consumer-centred approach, experienced operationally in the innovation, launch, sales and marketing of new iOS and Android tablet and smartphone technologies solutions and in identifying and capitalising on new business opportunities. Neil recently achieved a £4m+ revenue digital business growth in just two years, from a starting point of zero, attracting 50,000+ subscribers in the same time frame by capitalising on new technologies, championing the innovation of new apps and leading targeted marketing and promotional initiatives.
Joanna Cox – General Manager –  aimm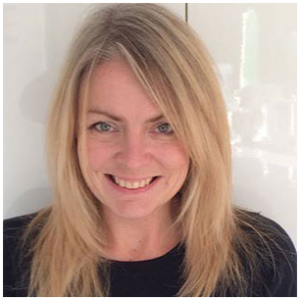 Joanna joined aimm in 2018 to be the new face of the association, and has a wealth of experience in our industry. Joanna has previously worked in several companies in the interactive sector, heading up client services at both Telecom Express and Spoke Interactive and also with Channel 5, controlling both the commercial partnerships and interactive services divisions. This included management of Big Brother PRS, social media and App voting. This experience of managing audience interaction means that she has a deep understanding of the opportunities and the challenges that this industry faces.
aimm's remit is to create the conditions for growth in micropayments and to support its diverse member base by protecting the regulatory environment in which they operate and continue to strive to create new opportunities for the industries in which we work.
Toby Padgham – Executive Director –  aimm

Toby has over 20 years' experience working with companies in the interactive media and premium rate Industry. Having founded the Industry trade organisation aimm in 2007, Toby worked closely with mobile network operators, service partners, content promoters and media to drive numerous market growth initiatives and to ensure consistent Industry representation to regulators, government and Industry stakeholders.
Under Toby's leadership aimm grew rapidly, securing membership of leading brands and establishing itself as the UK's leading premium rate trade body. Prior to setting up aimm Toby founded the trade organisation NOC in 2000 and the International Telemedia Association in 1995.
In 2000 Toby bought the events company World Telemedia Ltd from United News & Media, launching several products including the trade publication Telemedia Magazine in 2001 and a further event AOE in 2003.  Toby remains an Exec Director of aimm and owns the consultancy business 49DS Ltd.
Rob Weisz – CEO –  Fonix & Vice Chair of the aimm Board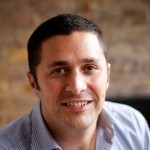 With 14 years' experience across a range of Telecoms and Mobile interactive businesses such as iTouch PLC, Redstone, O2, Mobile Interactive Group, Velti and currently the CEO of Fonix, Rob has over 14 years' experience running interactive messaging and payments solutions across Media, Entertainment and Enterprise businesses. Rob has been one of aimm's Vice Chairs since 2015, and is also Chair of aimm's Charity Working Group.
Rob has been responsible for overseeing some of the largest interactive campaigns in the UK. In 2009, Rob pioneered text donations for the UK charity sector, ensuring 100% outpayment across all mobile networks. This introduced an additional £60m per annum to the mobile payments industry.
Alan Partington – Compliance Manager  – Telecom2

Alan has a broad church knowledge of the Telecoms Industry. Within Telecom2 Alan deals with contract, legal and regulatory matters. Previously he worked for BT for 40 years in a variety of roles, mostly in wholesale and for the last 10 years developed and managed the AIT process, dealing with most of the network operators and organisations such as OFCOM, PSA, LEAs and TUFF and won awards for his work. Alan has been a member of the AIME Board for the last two years.
He is currently running an industry group looking at some of the commercial aspects of the Interconnect agreement, particularly the AIT process, identifying issues, their causes and possible solutions. The aim is to reduce AIT and smooth cash flow to CPs and their clients.
Clark Johnson – Head of Products – Telefonica
Clark Johnson is Head of Products for O2 Commerce. A passionate, proactive and influential leader with over 14 years in the Telecoms industry, he manages a team of product managers and a portfolio that includes: Premium Rate Services; SIP voice; O2 wifi, bulk/ international messaging and fraud management.
Clark has led and delivered a number of key projects for O2: First of its kind eMoney operator partnership; Google app store launch and bespoke crediting campaigns and O2's real-time payments bad debt solution. Passionate about the customer, our partners and charity, he actively supports industry initiatives to enhance the payments customer experience,  improve conversion rates and drive value for merchants and charities.
Eric Feltin – Operations Director & Vice Chair of aimm Board – Safari Mobile (UK) Ltd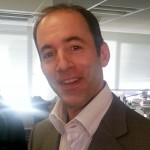 Eric is co-founder of Safari Mobile and has been working in the UK PRS industry since 2001.  Safari Mobile is a L2 merchant and an L1 sub-aggregator for a broad range of consumer PRS services – both in the UK and internationally.
Eric is one of the Vice Chairs of aimm.    Eric sits on the PSA Industry Liaison Panel and in that capacity represents the views of industry to PSA.  Outside of our industry, Eric has been Chair of Blenheim CDP, a substance misuse charity for nearly two decades.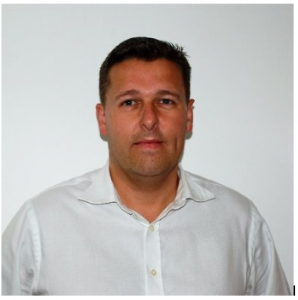 Kevin is CEO of Dynamic Mobile Billing, a global technology provider of multi-channel engagement and payment solutions with offices in 10 countries, operations in over 27 countries and a turnover in excess of £90million. He has been working in the telco and technology markets since 1995, during which time he has held senior telecommunications positions with Orange, Vodafone and Talk Talk Business; whilst 10 years have been dedicated to DMB.
As a member of Dynamic Mobile Billing's senior management team, he has an innate passion for his work and understanding key business drivers to continuously deliver compelling technological, interactive and payments solutions for global clients.
Abi Hillman – Interactive Operations Manager – ITV
As Operations Manager at ITV, I am responsible for overseeing a wide range of interactive campaigns across all of ITV's programme schedule.
I have over 10 years' experience at TV broadcasters, where I have worked with a broad range of Telecoms and Mobile suppliers across hundreds of paid and free competitions and votes. I have also managed multiple high profile broadcast charity campaigns on ITV such as Soccer Aid and Text Santa.
In this role I have been responsible for developing industry-leading processes for managing these broadcast campaigns and I have set up a customer care team to manage interactive queries. I have contributed to the launch of new digital platforms including the innovative ITV competitions portal on which we invite micropayments via PayPal and Direct Carrier Billing as well as traditional phone and SMS.
My team has helped ITV to lead the field in voting apps which have increased our reach to viewers, giving a wider and younger audience more ways to interact with ITV, and our partner brands more ways to reach them. Most recently, my role has involved the inventory of customer data retention, and the roll out of GDPR processes to continue to manage customer data and trust.
I have broad Telecoms industry experience having worked closely with a variety of mobile network operators, handset manufacturers, content suppliers and brands globally over the past 15 years. I am currently Head of Payments at Tap2Bill, a group company of IMImobile where I have worked for the past 10 years.
Tap2Bill are an L1, providing payment solutions to a broad range of L2 merchants focussed mainly on the UK market, but looking at expansion into international markets where IMImobile has a strong foothold.
Jonny Brown – Director – SB7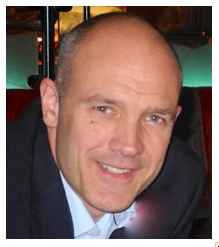 Jonny is a director and co-founder of SB7 Mobile Ltd, a Level 2 provider specialising in the creation of contents services and apps using targeted mobile marketing campaigns. He has over 25 years' experience in the industry across voice, text and carrier billing solutions, working on diverse promotions with print, broadcast and online advertising partners in a number of international markets, including Latin America where Jonny lived for a number of years.
Jonny contributes regularly to industry forums and aimm working groups, having been a member since 2010.
James MacFarlane – CEO – PM Connect
James is the founder and CEO of PM Connect – named the UK's 11th fastest growing tech company in 2016. Operating both in the UK and internationally the company focuses on bringing high quality content and blue chip brands to the markets it engages in. In 2016 he was named the Natwest Boost Innovation Entrepreneur of the Year and in 2017 was named Scale-Up Entrepreneur of the Year at the Great British Entrepreneur Awards.
James has experience in working with various stake holders in the micropayment sector to bring in innovative and new brands to market pushing mobile payments forward. He actively engages in aimm working groups and co-chairs the Consumer Journey working group.
Alex Haffner – Partner and Head of Regulatory & Competition – Fladgate LLP (co-opted)

Alex is a Partner at Fladgate law firm, based in London, where he heads their Regulatory and Competition Law team. He specialises in commercial, competition and regulatory matters affecting the mobile sector, having acted for many companies across the supply chain on their interaction with the regulatory authorities and on their day-to-day commercial agreements. Alex also has expertise in the evolution of financially regulated micropayment services, such as eMoney and Payment Services. His work has taken him to many different geographies, including Europe, Asia, Africa and North America.
Previously a regulatory adviser to the Mobile Entertainment Forum, Alex joined the board of aimm in 2014 and seeks to act as an independent voice, representing the whole industry as opposed to one particular interest group.
Joel Stern –   Head of Enterprise – Global (co-opted)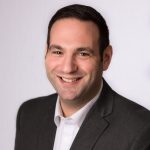 As Head of Enterprise at Global, Joel is responsible for all B2C retail activity including Premium Rate and Micro-Payments. Having built Global's Premium Rate business from the ground up, he has a deep understanding of how the industry works, the necessary compliance and, perhaps most importantly, what drives audience engagement.
Additionally, Joel has played an active role in developing the phone-paid revenue for Global's Make Some Noise charity, including the roll-out of the highly successful 'text-to-win-and-donate' competition mechanics. Joel has over 10 years experience in the industry, having previously worked at DMGT, overseeing all telephony activity as well as mobile product development. Joel is Chair of aimm's Broadcaster working group.