Location Selsdon Park Golf Club, 126 Addington Rd, South Croydon CR2 8YA
Time 08:00 - 18:00

Are you ready to stretch your competitive muscles out on the green? This enjoyable networking event is open to anyone who would like to be involved and you don't need to be an accomplished player to take part. It is a great way to thank your team for their hard work, or entertain your clients in beautiful surroundings. Single players or teams are invited to come along, there is a place for everyone.
But it is not just about having fun, you can get some serious networking done at our Golf Day. You will get to meet a range of people from across the interactive media industry and have a chat and a drink through the day with them, away from the office, and away from noisy crowds. This provides the opportunity to have a good conversation, and make some contacts with people you may not have had the chance to before. That is where the real value of our Golf Day lies.
Networking only tickets are also available for this day, so you don't need to play golf to attend our Golf Day! For only £55 + VAT you can spend the day networking and making new connections with people from across the interactive media industries. Why not grab a golf buggy and make sure you meet as many people as possible during the day. Networking tickets include an afternoon BBQ!
Further details of all the packages and what is included in the day are available from our Information Pack . If you are interested please contact aimm to get more info, or beat the crowds and get your team booked in now by clicking the button below! If you have a discount code make sure you quote this at the time of booking.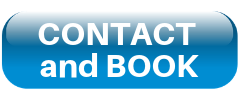 The course: Cut from the thick forest that dominated the hotel's 200 acres at the time, this challenging 18-hole par 73 golf course takes around four-and-a-half hours to complete if walking. In addition to the nine par 4 holes, there are five par 5 holes, four of which measure over 500 yards and look out for the 17th hole – a memorable par 3 from an elevated tee across a valley.
See our leaflet below for golf prices.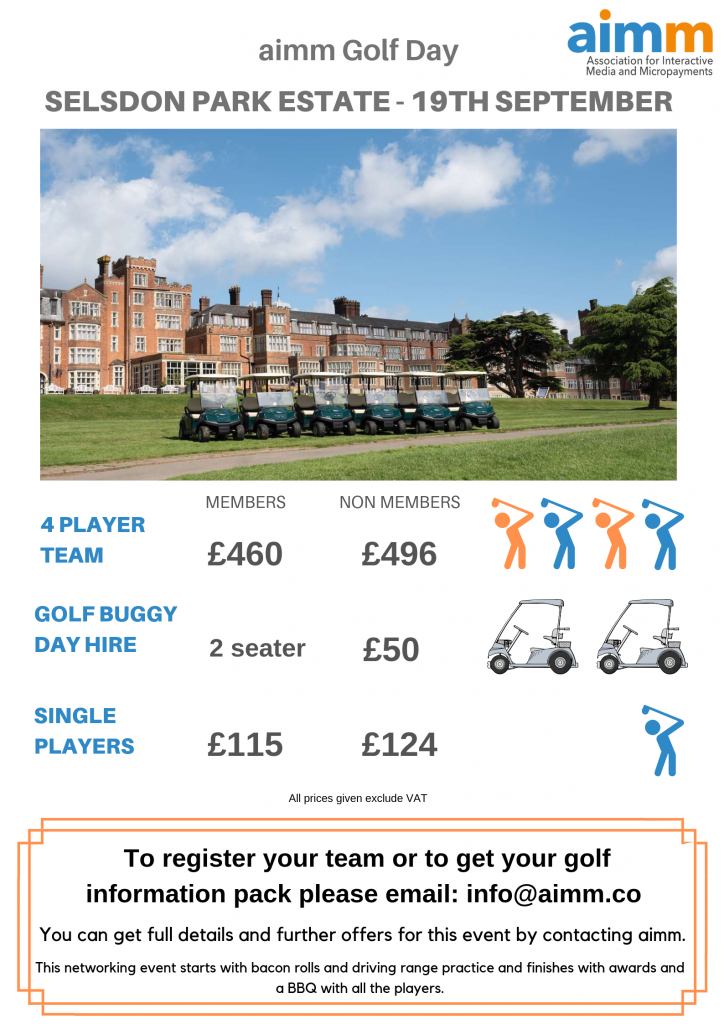 Thanks for World Telemedia for their support at this event and helping make it go with a swing by providing the golf balls for our players!